More Heat Waves Predicted in Next 20 Years








By Kate Stone
Scientists have developed a new method to more accurately measure and predict heat waves, and the results are frightening.
More Heat Waves to Come
The researchers have shown that heat waves are likely to increase both in severity and number during the next two decades.
"Even if global mean temperatures don't increase too much, we'll see more extreme heat events. These will be hotter, longer, and more frequent," explains Simone Russo from the European Commission Joint Research Centre, Ispra, Italy.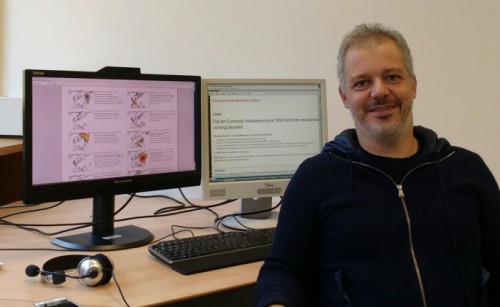 The new metric is called the Heat Wave Magnitude Index daily (HWMId). It takes into account both the duration and the intensity of the heat wave for more accurate measurement and reporting. For example, we now know that a little-studied heat wave in Finland in 1972 had the same magnitude of the 2003 European heat wave that is considered the second strongest heat wave since 1950.
The researchers also considered the 2015 warm weather, and compared it with the top 10 European heat waves since 1950. The 2015 summer heat wave had a lower magnitude than the extreme heat event of 2003, but it was comparable to other heat waves.
"The largest anomalies [higher than average temperature] and duration were recorded in Switzerland in July, and Germany in August," adds Russo.
Next, Russo and his colleagues plan to investigate the wider implications of heat waves on global health, agriculture, and economics. However, it looks as though scorching heat waves can be expected every summer for the foreseeable future.
These findings were published on November 27, 2015, in the journal Environmental Research Letters.
Photo by Indigo Skies Photography via Flikr
GotScience.Org translates complex research findings into accessible insights on science, nature, and society. Help keep GotScience free! Donate or visit our Gift Shop. For more science news subscribe to our science newsletter!