iBiome Wetlands and iBiome Ocean, from our friends at Springbay studios, now available for PC and iPhone. Get your code for a free trial and purchase discount.
PC Version: Get a month of free access or 30% off a one year license. Enter coupon code Ke1L2-class for a class license or Ke1L2-xiao for a school license.
A fun app for kids who love nature, animals, and science! iBiome-Ocean lets kids learn about ecosystems, food webs, and how humans shape the environment.
Play with food webs, identifying which plant or animal belongs where on the food chain. Experiment with the number of predators, prey, consumers, and producers, and see what happens to the rest of the food web.
Download our free lite version to try before you buy.
iBiome-Ocean was a winner of the Parents' Choice Gold Award, and awarded the gold medal from Mom's Choice Awards!
---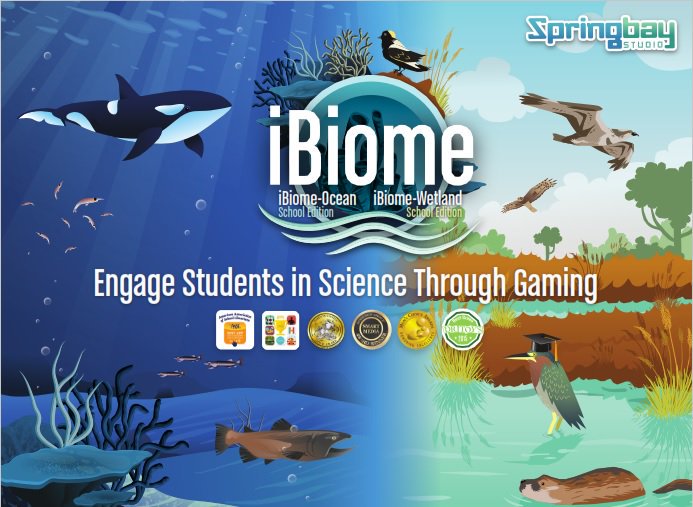 You can explore three different wetland habitats, or biodomes, including fresh water marsh, salt water marsh, and mangrove swamp, and all the amazing species in them with iBiome Wetland. The app shows you how to create a virtual wetland environment that is teeming with many different forms of life. You can learn the step-by-step development of a biome and also be a part of the process of trying to create one that is balanced.