Crowdfunded 3D-Printed Robotic Hand Is a Winner












New 3D-printing technology is revolutionizing the medical field in many ways, but one new innovation is making a particular splash. The aptly named Dextrus, an amazing 3-D printed robotic hand, recently won the James Dyson Award in the U.K. and is now competing with other global design innovations for the Award's coveted $45,000 international prize. Initially funded through crowdfunding site Indigogo, the Dextrus is expected to reach the mass market in 2016, proving that a life-changing scientific idea can succeed in our online age.  
The James Dyson Award challenges creators to "design something that solves a problem." The contest submission from British-based company Open Bionics states that the Dextrus project "is about creating low-cost advanced robotic hands for amputees everywhere, enabling amputees to gain greater independence, and to encourage young amputees to feel good about their differences."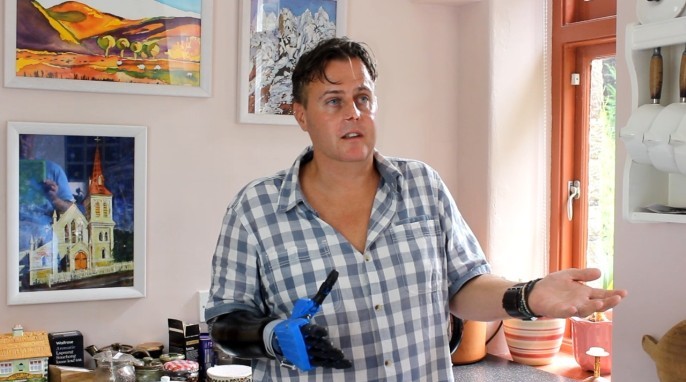 What Makes the Dextrus So Special?
For one thing, it is modeled specifically to the wearer after a short scanning process, making the 3D-printed hand more lifelike than any other prosthetic available. Also, as the name implies, the Dextrus is uniquely designed for maximum manual dexterity. Unlike other 3D-printed prosthetics, each individual finger is powered by motors that act as muscles, and the motors are able to sense when the fingers come into contact with something, making it possible for the user to apply a firm but gentle grip.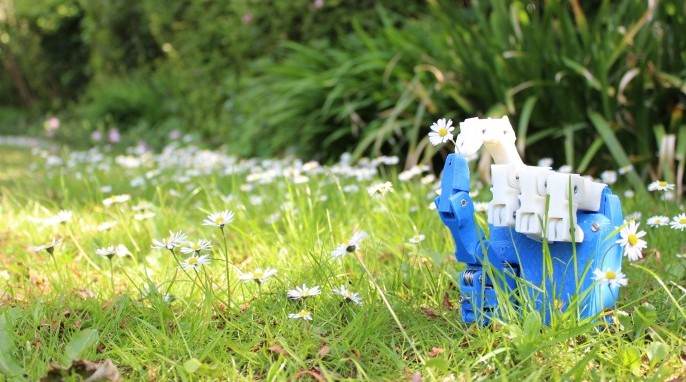 But the most significant difference is affordability. Taking just 40 hours to 3-D print, the Dextrus robotic hand costs only £1,000 (about $1,500 US) to make. Compare this to existing high-end robotic prosthetics that cost between £30,000 and £60,000 ($46-93,000) and it's easy to see why the Dextrus hand has been making some serious waves. The low-cost of the product means it will be more accessible to children (whose growth makes regular prosthetic replacement necessary) and those on a low income.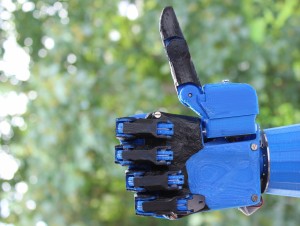 The product, which has been refined through iterative design, is currently in its 11th version, and the company is aiming to make the Dextrus hand commercially available for purchase in less than a year. Meanwhile, anyone with the 3D-printing capability and the technical know-how can use these open-source materials already available online to print one.
Images courtesy of Joel Gibbard
GotScience.Org translates complex research findings into accessible insights on science, nature, and society. For more science news subscribe to our science newsletter!