Wildlife Photography: Grizzly Bears in Alaska








Join Max Goldberg for some wildlife photography in Katmai National Park, photographing wild grizzly bears in Alaska.
Attention armchair travelers! In this six part series of photo essays, journey to Katmai National Park from the comfort of home. At the end, the photographer answers reader questions about his preparation, travel, and photographic equipment. This series is brought to you by Science Connected.
The adventure begins at Brooks Lodge is a camp in the heart of the Katmai National Park, famous for two things: fishing and bears. This is arguably the best place to see grizzly bears in Alaska.
Part two follows the grizzly bears to a nearby rive where they catch salmon. Usually, after a bear would catch a salmon, it would take its catch to calmer water or to the river bank. Sometimes, the bears would eat the salmon right where they caught them; after eating nothing but grass for months, why wait a second longer to eat delicious salmon?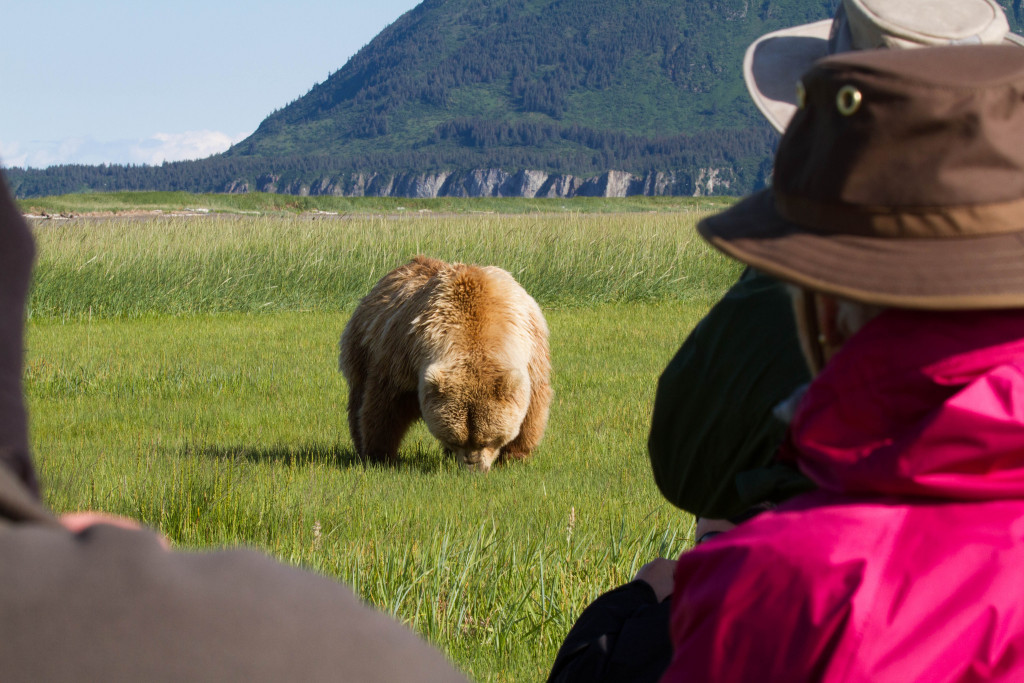 Next, the adventure continues aboard the Natural Habitat Ursus. The Ursus is an old crab–fishing boat converted into a floating home–from–home, and our base for the next week. Every morning, we would eat breakfast, put on our waders, get into a skiff, and go to shore looking for bears.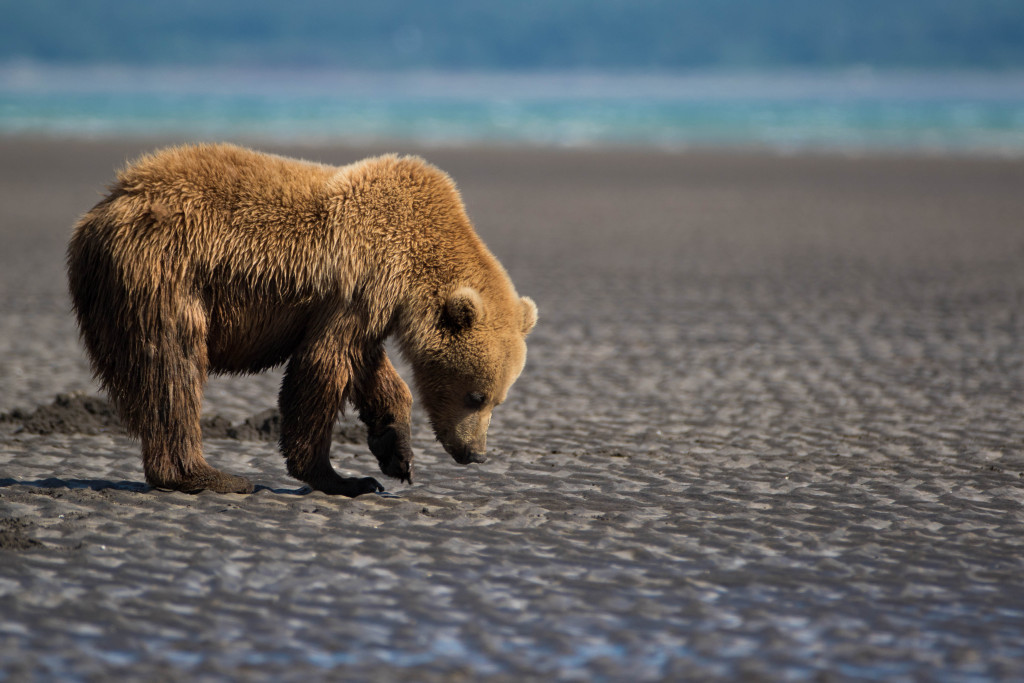 The photographers follow the grizzly bears as they gather and eat clams along the shoreline.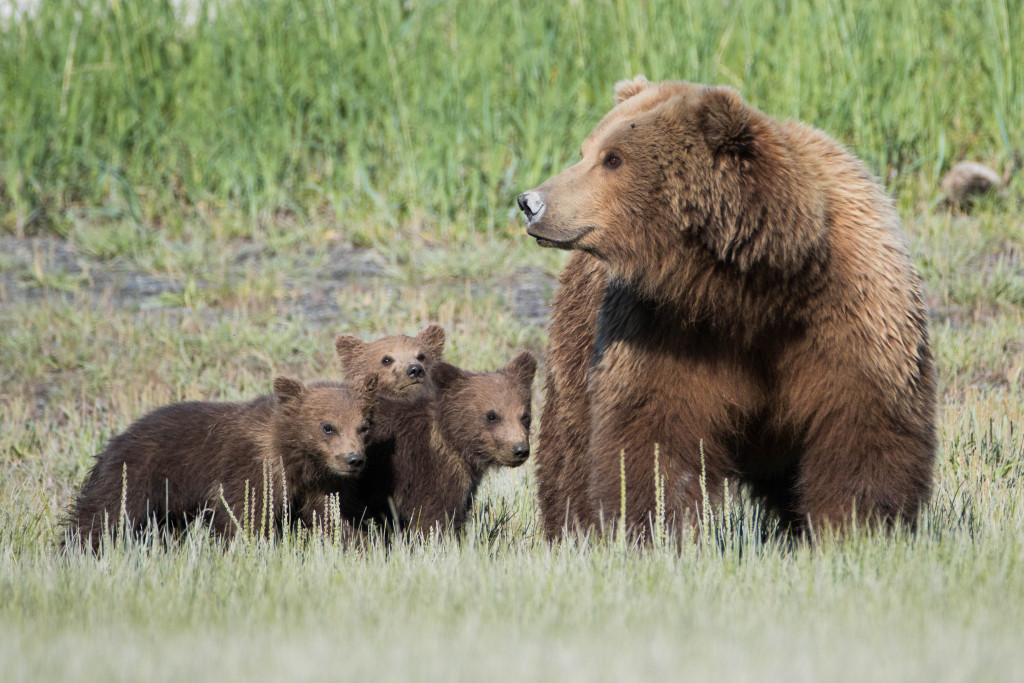 After crossing a river in our waders, we found the mother and three little cubs on the bank of another river. We set up our cameras and tripods and watched the little cubs climb over their mother and goof off, getting shots of the raw cuteness.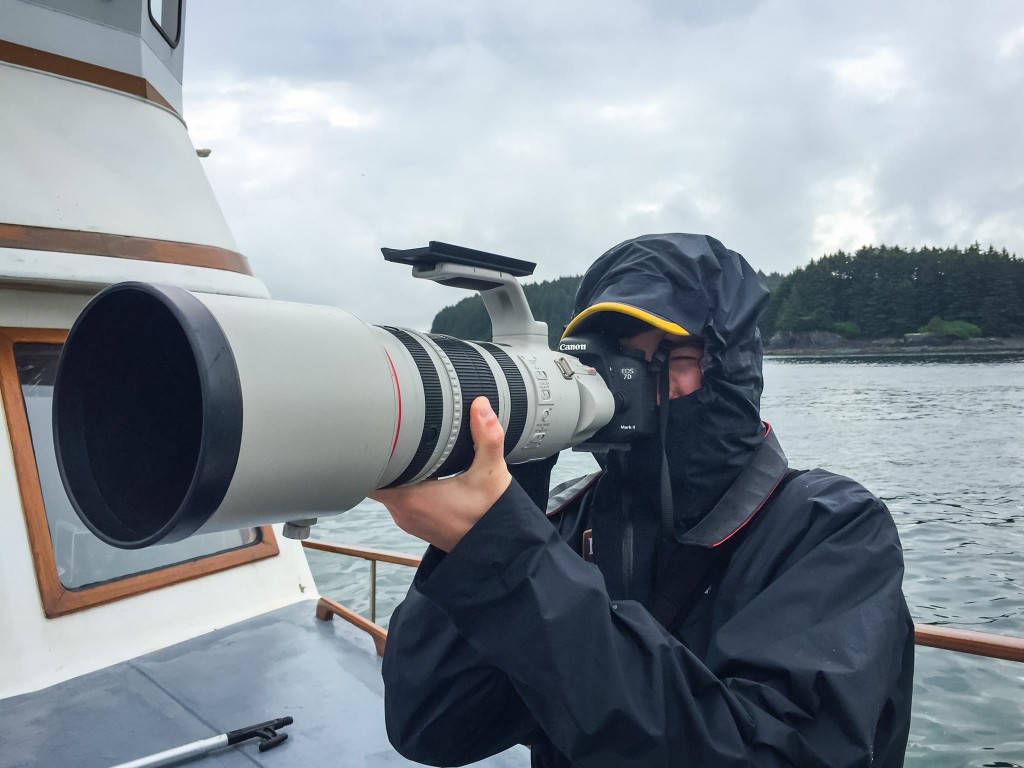 Max Goldberg answers readers' questions about photographing grizzly bears and other wild animals in Katmai National Park, Alaska. For example, how do I get to that part of Alaska? What photographic gear, equipment, and protective clothing do I need?