Virtual Dissection: AnimaLEARNing from Home








Take the Leap into the Remote Dissection Lab with VR
By Nicole Green, Director of Animalearn
For decades, animal dissection has been the go-to method used to give students a hands-on way to learn anatomy. Today, due to the global COVID-19 pandemic, virtual science labs are now the best way for students to learn anatomy. Fortunately, there are some amazing and innovative resources that can be used to enlighten students about life science without taking the lives of animals.
As a humane science education program, Animalearn has been providing educators and students with free life science education resources for 30 years. We emphasize humane, environmentally-friendly, non-animal methods of teaching life sciences. In order to help science educators navigate the current crisis and necessary social distancing, Animalearn has assembled a list of both free and affordable online dissection resources and activities that can be used to make learning engaging and fun for students from kindergarten through college. Below are some of our favorite virtual tools and free offers from our partners. We hope you find them useful! Also, be sure to check our full list of resources here .
RELATED: Getting Creative with Remote Science Learning
In addition to virtual online resources we also recommend that you check out SynFrog the newest synthetic frog dissection model and new organ replacement pucks created by Syndaver Labs and endorsed by PETA. Teachers can tune in to the company's Facebook Live events for a thorough investigation of a frog's anatomy.
MERGE – A Frog's Life
The MERGE Cube has taken teaching by storm—and now you can use it for free! MERGE turns a simple handheld cube (pictured at the top of this article) into an augmented reality experience, and they have tons of science education content for the cube through their MERGE EDU subscription. Since school closures began, MERGE has opened up free access to their EDU content, including A Frog's Life, which allows you to perform a "dissection" of a frog and examine the frog life cycle. They also provide a FREE printable paper cube for you to assemble at home! Check out the freebies here.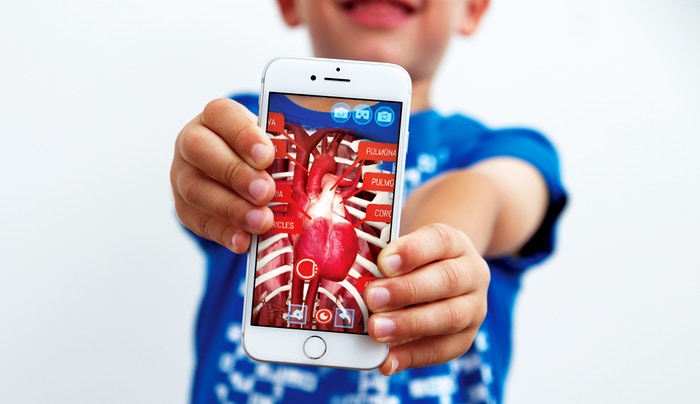 Curiscope – Virtuali-Tee
Curiscope is best known for their VirtualiTee, a simple t-shirt that projects human anatomy in augmented reality when you view it through the free VirtualiTee app. Due to school closures, Curiscope is now offering a free print out of their VirtualiTee so you can access all of the app's content at no cost! Plus, they're offering lesson plans to inspire your remote lessons. Learn more here.
VictoryXR – Dissection in Virtual Reality
If you have virtual reality (VR) capabilities at home, take advantage of this awesome offer from VictoryXR: gain access to the entire VXR.Direct library FREE for 30 days, which includes 48 VR Units of science for middle and high school, including dissection modules. Access the offer here.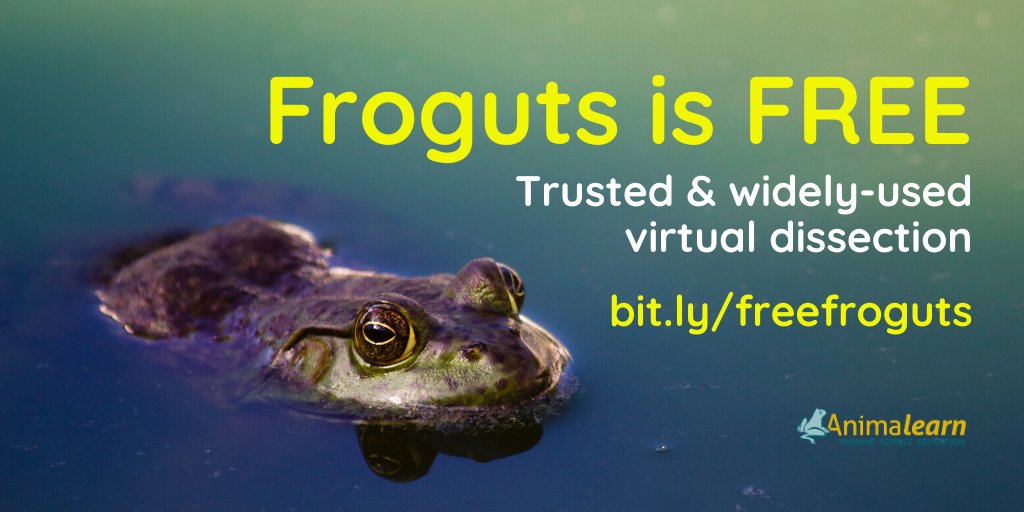 Froguts – Access Multiple Dissections for FREE
Froguts was founded in 2001 and has been a widely-used and trusted virtual dissection software ever since. At one time, users paid an annual subscription to access the Froguts content. Recently, after making the decision to move on to other ventures, the Froguts team asked Animalearn to host their content for free!
Froguts gives users the ability to virtually dissect a bullfrog, a cow eye, a starfish, a fetal pig, an owl pellet, as well as explore a Mendelian Pea experiment and observe fruit flies. Every dissection is detailed and offers quizzes after each section. Download it here!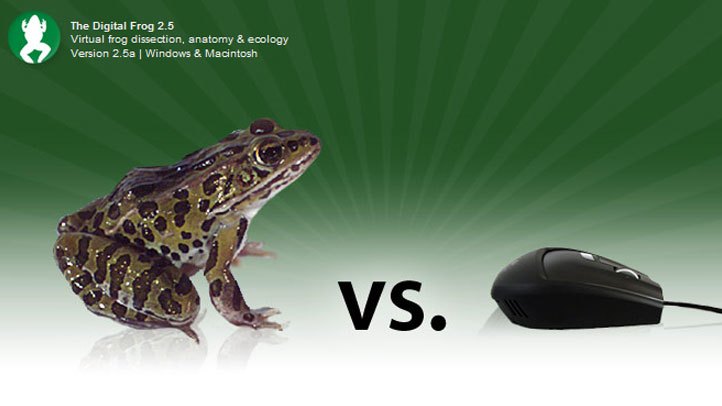 Digital Frog Dissection
Digital Frog is a long-time Animalearn partner, and they have been creating high-quality natural science education software since 1995. In light of COVID-19 school closures, Digital Frog is offering free six-month licenses to their virtual field trips and frog dissection. This offer is good through September 2020 and can be accessed by contacting [email protected].
Science Connected does not endorse any of these products or companies, nor do we receive any compensation from them.