Citizen Scientists Study Phytoplankton in Antarctica








Travelers with FjordPhyto sample phytoplankton in Antarctica, helping scientists learn how this fertile ocean region is changing.
By Allison Cusick and Verena Meraldi
Scientists at Scripps Institution of Oceanography are working with Antarctic tour operators like Hurtigurten to enable vacationers to serve as citizen scientists with the FjordPhyto citizen science project. Travelers collect samples of phytoplankton from Antarctic fjords in an effort to understand the base of the food web, helping scientists learn how one of the most fertile ocean regions in the world may be changing.
Human Impact on Phytoplankton in Remote Areas
You would think that the most remote continent on Earth, Antarctica, would be the least influenced by humans. Yet, our actions, manifested in a changing climate, have huge consequences for this distant landmass. Scientists list it as the third-fastest warming region in the world next to the Arctic.
Antarctica has been drawing explorers and nature lovers to its icy shores for centuries. Travelers of today mainly visit the Antarctic peninsula aboard expedition vessels wanting to see Earth's extremes or expecting to see the bigger animals: whales, seals, and of course, penguins.
Though many travelers see these creatures once the vessel lands for expeditions, most travelers standing on the deck of the ship will be overjoyed to see an occasional whale breaking the water's surface to come out to breathe—the more fortunate ones may even witness a breaching whale or a group of whales bubble net feeding. However, these are less common events, and an observer on the deck of a ship could wait hours without seeing anything other than the vast ocean's surface, without an inkling of the abundant microscopic life underneath.
RELATED: Zooplankton Make Mini-Migrations All Day Long
Phytoplankton and the Antarctic Environment
Travelers on expedition vessels learn about the polar environment through lecture programs given on board. A focus of these programs is the composition of the Antarctic food web, which classically involves a relatively short transfer of energy through organisms when compared to other areas of the world.
Many animals in Antarctica rely on ice-dependent Antarctic krill as a food source, and ice determines the distribution of these krill. What is often not deeply discussed at lectures is what the krill are eating: phytoplankton, tiny little plant-like organisms floating in the sea. Phytoplankton use sunlight for energy like little solar panels. This solar energy is converted to organic carbon, which fuels the krill and, in turn, many of the predators.
People may assume climate change is only influencing the rates of melting ice. But all creatures that depend on ice for their survival are also at stake.
RELATED: Learn about Seasonal Blubber: How Yangtze Finless Porpoises Adapt
Saving Phytoplankton with Citizen Science
So, how do you get people to care about a changing environment? Citizen science! You enlist travelers in studying this unique ecosystem.
With any ecosystem, one change can lead to a cascade effect that has repercussions throughout many levels of the food web. When glaciers melt, freshwater enters the marine environment and can alter the living conditions for all life, beginning with the phytoplankton.
All this is explained through onboard lectures on expedition vessels, but what travelers do not expect during their journey is that a whole new world will be revealed to them through a microscope, and that they will become a part of the scientific enterprise of studying this changing environment.
Going beyond lectures, polar expedition staff are now engaging passengers in polar science. These new citizen scientists get their hands wet and collect data for science projects. One project, FjordPhyto by the Vernet Lab at Scripps Institution for Oceanography in San Diego, California, relies on passengers to collect information about the phytoplankton and glacial meltwater while on expedition vessels run by companies like Hurtigurten. Participants collect samples in Antarctic fjords, which are narrow, deep sea inlets, and help scientists understand these environments and the ramifications of a changing climate.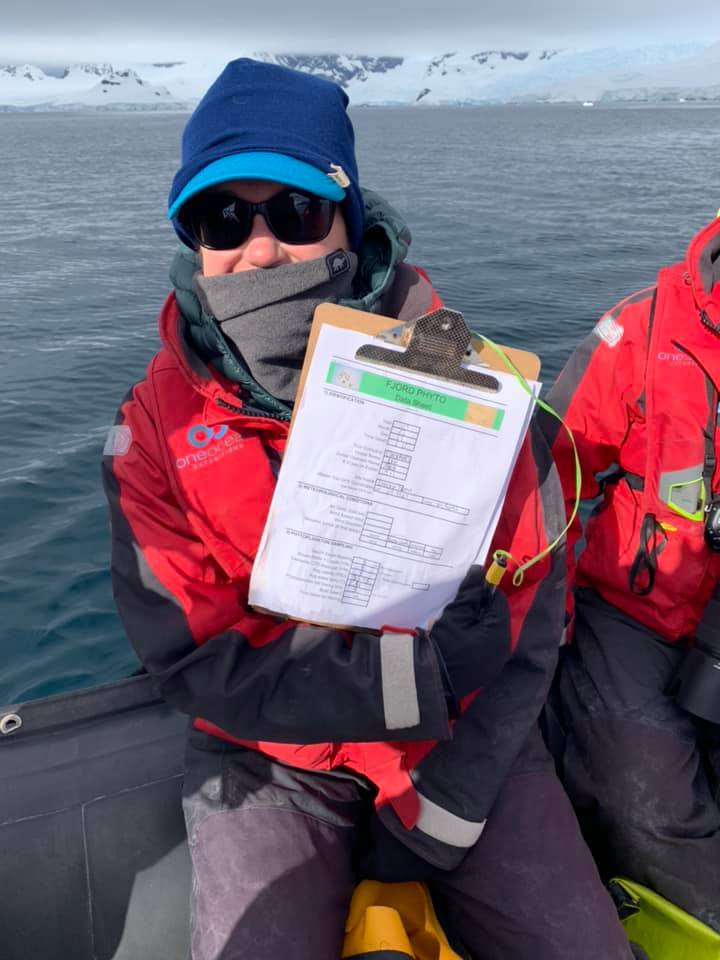 On-ship facilitators assist passengers in using tools oceanographers use, such as nets and a CTD (a device allowing volunteers to measure conductivity, temperature, and depth), to collect seawater measurements and samples from glacier-fed fjords along the Antarctic peninsula coast. Passengers learn about glacial meltwater and its influence on the marine ecosystems. They learn about the big animals, like penguins, seals, and whales; about their food, the krill; as well as about the krill's food, the phytoplankton. Then, passengers take samples in the field.
Learning about Phytoplankton
The real magic happens back on board when volunteers discover the invisible forest under the microscope. What looked like plain clear water suddenly comes to life, opening a hidden door to another microscopic dimension. Beautiful geometric shapes, alien creatures—any one cell mesmerizes the audience. Travelers observe diatoms, a type of single-celled phytoplankton, noting the geographic distribution of variations across the Antarctic. Expedition guides then link that awe back to the food web, and the audience realizes the scale of all the phytoplankton. Phytoplankton operate in unison, fueling all life in the environment, and they contribute to over 50 percent of Earth's oxygen through photosynthesis.
However, not all phytoplankton are equal. A variety of species dominate the Southern Ocean during different times of the season. This is still one active area of Antarctic research that is data-limited. Scientists cannot spend months on end traveling around the peninsula year after year. Antarctica is remote, difficult, and expensive to travel to and operate in. It's an entire world covered in ice and clouds that often obscure what satellites are trying to measure on the Earth's surface. This dynamic, remote region is difficult to monitor. However, this is changing, because samples gathered by participants of FjordPhyto and other citizen science projects address these limitations.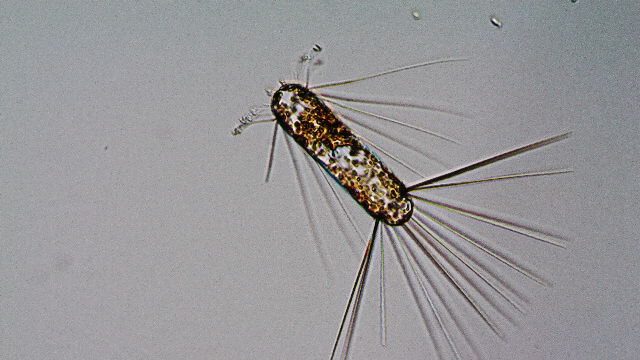 Expedition Tours
Expedition tour operators bringing travellers to the peninsula November to March could be considered the "local knowledge" of the area; they're there for five months of the southern hemisphere's summer and see things many researchers can't physically be there to witness! The citizen science approach allows for community effort, engaging visitors led by expedition tour operators in the environment they visit, thus putting more "eyes on the ground" for scientific spatial coverage over the Antarctic peninsula coast, year after year. This growing community of travellers is eager to get involved. "Participating in citizen science allowed me to be more than just a tourist. It also reinforced the Antarctic as a crucial part of climate change," said one FjordPhyto participant.
Realizing this opportunity to collaborate, a group of enthusiastic polar guides came together and created the Polar Citizen Science Collective to facilitate communication between tour operators and scientists leading polar-related citizen science projects. Their aim is to empower both the polar tourism industry and its visitors to make valuable contributions to scientific research.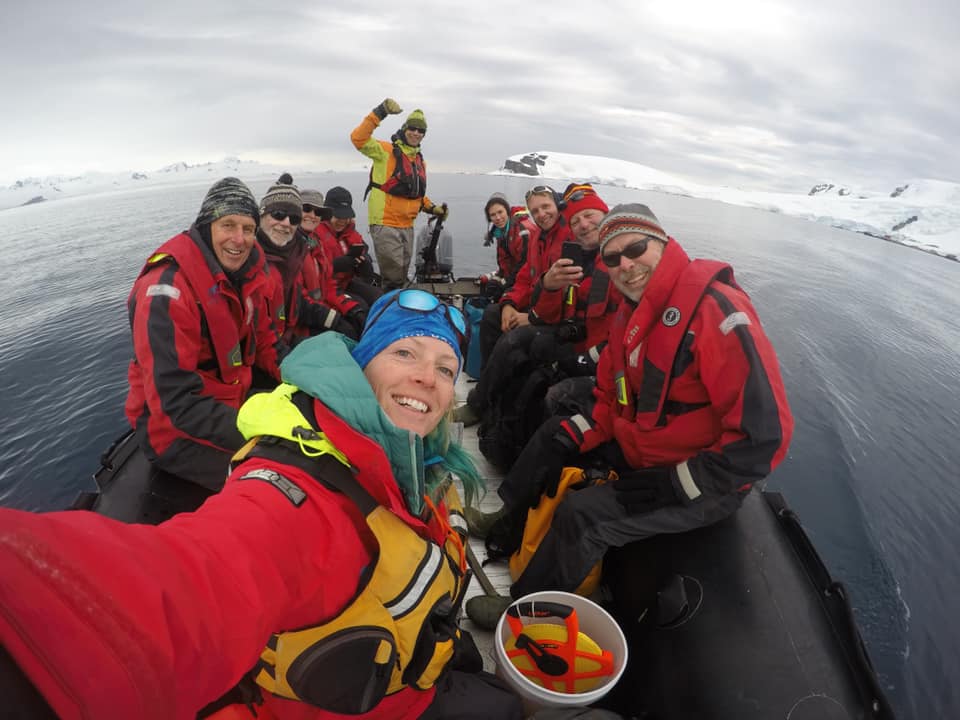 In one case, with the Expedition Tour Operator Hurtigruten, the company has a history of helping scientists access difficult places. Hurtigruten is now collaborating with the Polar Citizen Science Collective and participating in citizen science projects. They are also intentionally designing the expedition fleet ships to host science centers on board, which will have microscopes, museum-type exhibits, and science sampling equipment.
Apart from participating in citizen science projects, Hurtigruten is also working directly with different scientific Institutions, such as the Norwegian Polar Institute, the Norwegian Institute for Marine Research, and the University Center in Svalbard (UNIS). Hosting scientists on board allows these scientists to more easily perform their research in the field, and most importantly, it makes it possible for these scientists to engage with the travellers and share their knowledge. Hurtigruten raises money through its own Foundation to grant financial support to environmental and community causes in the areas to which they sail.
The aim of the Hurtigruten program is not only to take guests to incredible places and deliver amazing experiences, but also to invest in the communities they visit and in the global environment through the support of science.
"They help you; the help the expedition team and the company as a whole gave us during the three months we were on Deception [Island] was simply amazing," said scientist Andrew Lowther of the Norwegian Polar Institute. "It was also so uplifting being able to share what we were doing with people who were genuinely excited to be in that environment, and I, for one, never got bored of showing what we had learnt to the guests aboard. The whole experience has only fueled me to work more on bringing science and tourism together more."
Today's explorers are learning about both the ecosystem they visit and the interconnected nature of life. By participating in citizen science projects like FjordPhyto while visiting these remote areas, they are helping discover more information about the changing invisible forest hiding beneath the ocean's surface, documenting and contributing to our understanding of an environment that can rapidly change due to a warming climate. Tour ships and companies, like Hurtigruten, make this exploration possible, equipping ships to support scientific research, to popularize science, to operate sustainably, and to build scientific awareness. In other words, participants in these projects contribute to the legacy of polar research and return home as Antarctic Ambassadors. Hurtigruten operates several ships in the polar areas throughout the year, offering travelers a wide variety of possibilities to journey to remote areas and do valuable citizen science. Want to get involved? You can book a trip and then work with FjordPhyto while on board.
About the Authors
Allison Cusick – USA – Biological Oceanographer
Allison was born and raised in Seattle, Washington and now lives in sunny San Diego as a graduate student in the Biological Oceanography PhD program at Scripps Institution of Oceanography (SIO). Her first expedition to Antarctica occurred in 2013, where she lived aboard the US Nathaniel B Palmer for 53-days in the Ross Sea. She has been traveling annually to the Antarctic peninsula since 2017 running FjordPhyto and giving lectures to passengers on-board various ships. Her scientific expertise and love of travel have also allowed her to research exotic ecosystems in the Amazon jungle, the plains of Africa, and remote mountains in Mexico. She received her Bachelor's degree in Biology from the University of Washington in 2006, and a Master's degree from SIO in Marine Biodiversity and Conservation in 2017. When not doing science you can find Allison traveling, scuba diving, ultra-running, cycling, camping, or drinking a good cup of coffee.
Verena Meraldi – Mexico/Switzerland – Biologist
Verena is a Swiss/Mexican biologist. Born in Mexico City, she studied biology at the National University (UNAM) until 1998. She received her PhD in Immunology from the University of Lausanne, Switzerland in 2002 and worked as a research assistant at the Ludwig Institute for Cancer Research until 2004. She started working for Hurtigruten as a lecturer in December 2007, as an explorer consultant in 2017, and as Chief Scientist since May 2018. She is currently developing the Science program in Hurtigruten.