Take These Virtual Science Tours: Labs








Most in person visits may be off limits due to the Covid-19 pandemic, but these research labs have virtual science tours that you can enjoy from home for free.
Do you want to see real science in action? We've compiled a list of our favorite research labs are open to members of the public who want to go inside where the science is happening. As the Covid-19 pandemic continues, most in-person visits are off limits, but many labs around the world are currently offering free virtual science tours of labs that guests of all ages can enjoy from home. Read on for descriptions and links to our top picks.
1. U.S. Department of Energy National Laboratories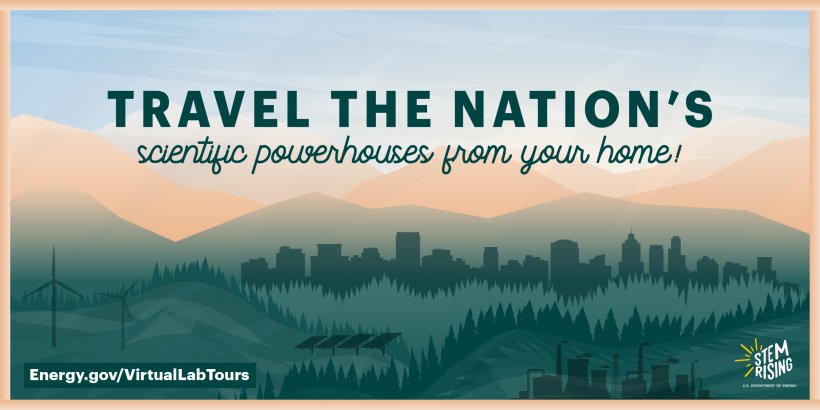 The U.S. Department of Energy National Laboratories system has 16 locations and all of them are offering virtual tours and video programming online. For example, at Lawrence Livermore National Laboratory you can take 360 degree virtual tours of the facility's 3D printing labs and the world's biggest laser, the National Ignition Facility, are available on demand. At Fermilab, you can "go on the Lederman Science Center Exhibits virtual tour. Take one of the "360 degree virtual tours of Fermilab and some of its experiments including Wilson Hall and some of its experiments like Muon g-2 experiment, Main Injector particle accelerator, NuMI/MINOS underground research area for neutrino experiments." These are just two of the locations available for virtual tours. There are plenty of resources for grade 8-12 STEM education, too. Browse all of the virtual science tours offered by the U.S. Department of Energy National Laboratories here.
2. Royal Observatory Edinburgh, UK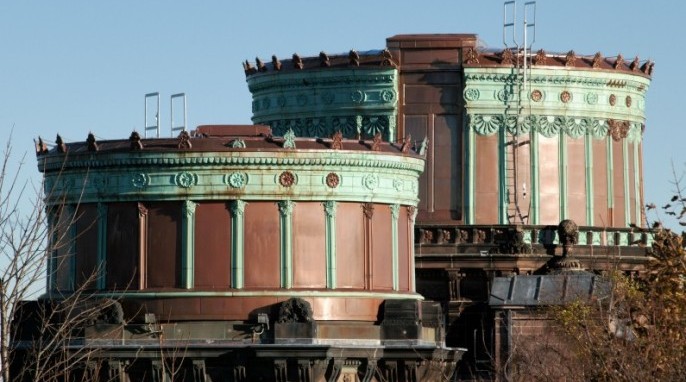 The Royal Observatory (ROE), Edinburgh is unique among UK scientific establishments in that it houses a university astronomy research group, an establishment of a UK Research Council and a Visitor Center all in one location.
ROE was established in 1786, but astronomy has been taught in Edinburgh since the opening of the town's college in 1583. Today, ROE is a world leader in astronomy research.
ROE usually offers an abundance of tours, events, and astronomy lectures for the public, but all of these are currently suspended until further notice. However, past Astronomy Talks can now be viewed online. Additionally, The Astronomical Society of Edinburgh is also holding free online-streamed talks on their You Tube channel. Visit their events page to find out more or watch the preview below. More learn-at-home videos can be found here.
3. Conseil Européen pour la Recherche Nucléaire (CERN), France & Switzerland
CERN is unparalleled among research labs. Researchers there are pursuing some of the biggest questions in physics. What is the universe made of? What happened after the Big Bang? Fortunately, the physicists at CERN have the world's most powerful particle accelerator with which to seek answers to these questions. Under normal circumstances, CERN welcomes tours and visitors. Of all of the laboratories open to visitors, CERN may offer the biggest bang. CERN is closed to in-person visitors during the Covid-19 pandemic, but when the lab reopens, information about in-person visits will be posted here. Meanwhile, you can take a virtual tour of the accelerator complex.
4. Deutsches Elektronen-Synchrotron (DESY), Germany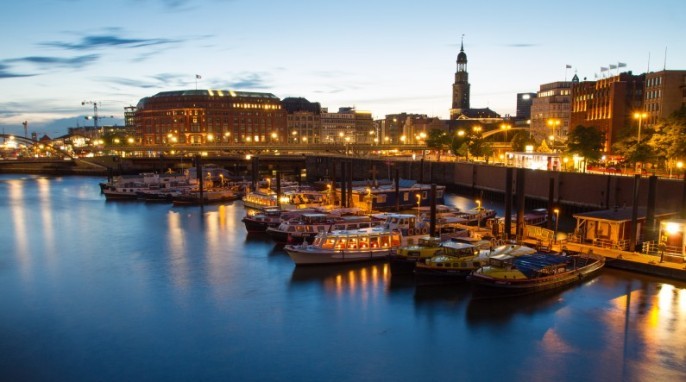 DESY (Deutsches Elektronen-Synchrotron) studies all things tiny – from biomolecular processes to particles and nanomaterials. DESY houses the world's most intense X-ray light and particle accelerators with record speeds. DESY has locations in Hamburg and in Zeuthen. The Hamburg facility is usually open for everybody and invites you to a guided tour. No special physics knowledge is required. At the current time, all in-person tours are canceled, but you can take a virtual tour online. According to DESY, you can "have a look through the tunnels of the 3.4-km long X-ray free-electron laser facility, from the electron source in DESY-Bahrenfeld to the instruments at the Schenefeld research campus. Start from the injector by clicking the link below, and be sure to look around—you can see 360° around you in every location!" Access the virtual science tour here.
5. Laboratori Nazionali del Gran Sasso (LNGS), Italy
Gran Sasso National Laboratory (Laboratori Nazionali del Gran Sasso – LNGS) is a giant among research labs. Research is devoted to neutrino and astroparticle physics. As the It's the world's largest underground laboratory, it lives up to it's name.
According to LNGS, "The 1400 meter-rock thickness above the Laboratory represents a natural coverage that provides a cosmic ray flux reduction by one million times; moreover, the flux of neutrons in the underground halls is about thousand times less than on the surface due to the very small amount of uranium and thorium of the Dolomite calcareous rock of the mountain."
"Currently 1100 scientists from 29 different Countries are taking part in the experimental activities of LNGS.
LNGS research activities range from neutrino physics to dark matter search, to nuclear astrophysics, and also to earth physics, biology and fundamental physics."
The Gran Sasso National Laboratory normally offers guided tours. At the present time all in-person visits are suspended. However, virtual science tours are available. You can virtually walk through the underground LNGS facility here.
RELATED: YOU CAN TOUR THESE RESEARCH LABS
Featured photo of Conseil Européen pour la Recherche Nucléaire (CERN) courtesy of Paul Downey (https://www.flickr.com/photos/psd/)