Diverse Scientific Superstars








Part 2: Chemistry and Computer Science
By Daniela Zarate (@daniela.x.zarate), Gracia Arellano, Jessica Monterrosa Mena, & Micah Miles (@MC_Miles1), for The Biota Project (@thebiotaproject)
Women's Herstory Month continues in full swing here at the Biota Project. On Sunday, March 8, we celebrated International Women's Day alongside the global community. Last week, we published the first part of a three part serial featuring a parade of scientist superstars who break the white male heteronormativity in STEM fields. Now we are back with another pantheon of scientists who continue to change and diversify the fields they practice. In 'part two', we focus on the fields of chemistry and computer science which have historically excluded women and minority groups from their sphere of privilege. Despite these odds, the scientists we are celebrating in these fields not only achieved academic and scientific success, but also made monumental contributions that shape and continue to inform chemistry and computer science.
Chemistry is a subject that needs more diversification and inclusion of underrepresented scientists, particularly women. One woman who made history with her work on DNA is Rosalind Elsie Franklin, born on July 25, 1920. She was an English chemist and X-ray crystallographer, famous for discovering the double alpha helix structure of DNA. Her work was central to the understanding of the molecular structures of DNA, RNA, coal, and graphite. Although her works on coal and viruses were appreciated during her lifetime, her contributions to the discovery of the structure of DNA were largely recognized posthumously.
A scientist who redefined the application of chemistry to daily life is Ellen Henrietta Swallow Richards, born on December 3, 1842. Shewas an industrial and safety engineer, environmental chemist, and university faculty member. She was the founder of the home economics movement characterized by the application of science to the home, and the first to apply chemistry to the study of nutrition.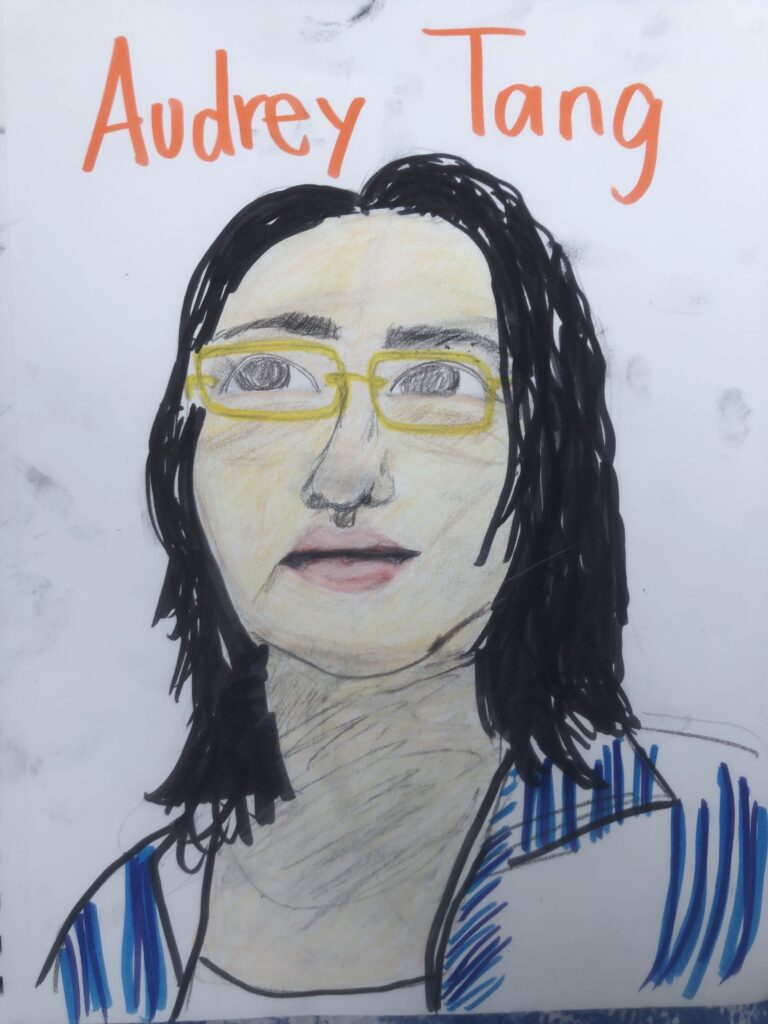 Similar to chemistry, which informs us on how matter and substances work and allows us to apply it to medicine and modern day research, computer science and information technology have recently become so crucial in our network connected world. Audrey Tang, born on April 18, 1981, became the youngest and only transgender woman to become a minister without portfolio in the Lin Chuan cabinet. There, her mission is to become the link that allows computer intelligence and strength to join. She is the bridge that connects younger technological generations with the older traditional generations. Tang's interest in software started when she was just 19, at which point she had already worked with software companies and as an entrepreneur in California. Tang's most recognized work is her involvement with the Pugs project, an effort to implement Perl 6 language.
Brandeis Marshall is also working to connect her community using technology and social media, she advances social movements within the black community through a project that uses the hashtag #BlackTwitter. She is also passionate about increasing representation of underrepresented groups in data science and improving workforce data readiness. Marshalls is also an American data scientist and Professor of Computer Science at Spelman College, where she served as Chair of the Department of Computer and Information Sciences. Currently, she serves as Director of the Data Analytics and Exploration laboratory which works to more effectively characterize complex networks of data to make useful knowledge. She has also worked on business intelligence and came up with innovative ideas such as refining algorithms for music recommendations and cost-effective cyber security.
Another scientist working to include his community in technological movements is Roberto Rosario Gonzales, a Puerto Rican software engineer best known for integrating Python in Latin America. In 2015, Rosario helped create the Python Latino to involve Latin America in the Python community. Python is a high-level general-purpose programming language. Gonzales is known for evangelizing and promoting free software in the Puerto Rican government. He is also a civil rights activist and privacy advocate. He works to increase students in STEM fields and sponsors groups that strive to increase women in such fields as well. After the 2012 controversy involving the Mayan EDMS software, Gonzales took a step back from many of his projects with Python and Django due to privacy concerns. Currently, he is mainly involved in the Mayan EDMS project which he has supported for eight years.
Working in chemistry and computer science while being a minority, a woman, or a transgender is not an easy feat. Despite societal pressures and the limitations these scientists encountered in their cultural and educational environments, they persevered in unprecedented ways as well as positively impacting their communities. It is inspiring to learn about how these scientists found creative ways in which to include their communities in their work and their activism to promote the STEM fields. Not only did the scientists highlighted accomplish success in their fields but they also promoted the accessibility of their highly complex fields of study.
Coming soon is Part 3 of this series, where we will continue to celebrate our diverse scientists in Engineering, Marine Sciences, Health Sciences, and Mathematics.
More Information
https://en.wikipedia.org/wiki/Rosalind_Franklin
https://en.wikipedia.org/wiki/Ellen_Swallow_Richards
https://en.wikipedia.org/wiki/Audrey_Tang
https://en.wikipedia.org/wiki/Brandeis_Marshall
https://en.wikipedia.org/wiki/Roberto_Rosario