The Simple Machines in Your Life








Simple machines allow us to do more work with less effort. In this episode, Sophie explains what simple machines are and how we use them to make our lives easier every day. Get to know your friendly neighborhood inclined plane, lever, wedge, and a head of lettuce and join Sophie in a fun science experiment.
Fun with simple machines
With a few items from around the house, you can join Sophie in a fun science experiment. Here at Science Connected, we love inexpensive kitchen science experiments! To do Sophie's experiment in this episode, you will need:
Tape
Plastic spoons
Popsicle sticks
coins
More about Science with Sophie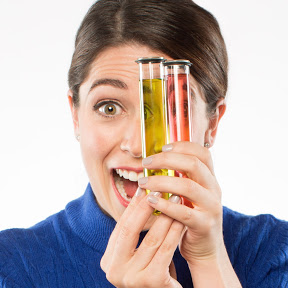 Hosted by science educator, actor, and comedian Sophie Shrand, SCIENCE WITH SOPHIE is a fast-paced digital series that invites viewers to explore the science all around them.
Playing an array of quirky characters, Sophie educates and entertains while showcasing how diverse STEM careers can be.
The series is Sophie's upbeat solution to the serious problem of inequity in STEM fields and underrepresentation of women in mainstream science media. Using cutting-edge teaching pedagogy such as the Next Generation Science Standards, each episode explores science in daily life by asking questions, trying experiments with easy-to-find materials, and encouraging viewers to think deeply and creatively.