Kitchen Science: Observations!








Scientific observations
Some things we can observe, some things we can't, and some things we just…don't. Note: If you're a young kid trying this experiment at home – awesome! Make sure to have an adult help you with the stove part. #forSAFETY
What is kitchen science?
Are you a parent homeschooling your children? Have you tried kitchen science? The term "kitchen science" refers to science experiments that you can do at home using items probably already in your kitchen. Science with Sophie, created by our amazing friend Sophia Shrand, is a terrific resource. In this episode, watch Sophie conduct some experiments about observations in her kitchen.
For even more kitchen science check out these ebooks from Science Connected. They can help you teach science at home with standards-based lessons and fun experiments.
Free physics experiments for children in grades 1-6
Free life science lessons for grades 7-12
Affordably-priced resources for learners of all ages
Also, get your free subscription to Science Connected Magazine Digest. You'll find a collection of the latest articles that you and your kids can enjoy in your inbox every week.
More about Science with Sophie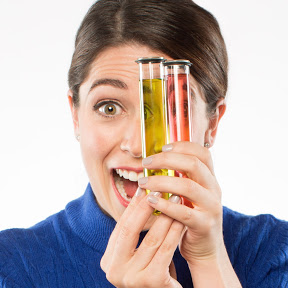 Science With Sophie is an interactive science comedy series for all ages. This fast-paced show invites viewers to explore science all around them and remember that they are brave, curious, funny, smart scientists every day.
Hosted by science educator/actor/comedian Sophie Shrand, the cast of wacky characters – all played by Sophie – educate and entertain while showcasing how diverse careers in STEM (science, technology, engineering and math) can be.
The series is Sophie's upbeat solution to the serious problem of inequity in STEM fields and underrepresentation of women in mainstream science media. Using cutting-edge teaching methods like the Next Generation Science Standards, each episode explores science in daily life by asking questions, trying experiments with easy-to-find materials, and encouraging viewers to think deeply and creatively. By showcasing strong female role models to people of all ages and gender identities, this show aims to level the playing field for women in STEM. Watch more Science with Sophie episodes!