Stay Healthy with Low-Volume HIIT








Low-volume HIIT exercise is a quicker and easier way to stay healthy by fitting physical activity—and better health—into your day.
By Li Tong Low
The World Health Organization (WHO) 2020 guidelines recommend adults to engage in regular physical activity, i.e., 150–300 minutes of moderate activity or 75–150 minutes of vigorous activity every week. While the recommended activity amount improves many of our physical, mental, and cognitive health outcomes, activity less than this amount will still bring some health benefits. Moreover, activity bursts of any duration (including 10 minutes or less) can add up to the amount and are beneficial for health. Recently, a type of exercise called "low-volume HIIT" has received increasing research attention because it is quick and time-efficient.
Researchers from Western Sydney University, University of British Columbia, and The University of Sydney have reviewed the effects of low-volume HIIT on cardiometabolic health in healthy and clinical populations. 
Read more: Diet-Resistant Women Respond Well to Exercise
What is low-volume HIIT?
High-intensity interval training (HIIT) is an increasingly popular exercise that alternates between intervals of high-intensity activity (e.g., cycling, running) and intervals of light or no activity. HIIT can be classified based on the total duration of high-intensity activity: low-volume HIIT has short duration (less than 15 minutes) of active intervals, whereas high-volume HIIT has longer duration (15 minutes or more) of active intervals. Low-volume HIIT can take less than 20 minutes in total (including warm up and cool down), so this exercise may fit into tight schedules more easily.
Stay healthy with low-volume HIIT
The literature review suggests that despite requiring less time and energy, low-volume HIIT improves cardiometabolic health to a similar (and sometimes greater) extent as high-volume HIIT or moderate intensity continuous training. Low-volume HIIT can improve cardiometabolic health without yielding significant weight loss in healthy and clinical populations. For example, low-volume HIIT can improve cardiorespiratory fitness, enhance heart functions, lower blood glucose, or reduce blood pressure in healthy individuals with overweight/obesity and individuals at risk or with metabolic dysfunction such as Type 2 diabetes.
Read more: The Effect of Exercise on Your Genes
Low-volume HIIT is efficacious and safe
Studies suggest that people may adhere to HIIT (including low-volume HIIT) equally or more than moderate intensity continuous training, although future research is needed to examine the adherence in the long term (e.g., more than 6 months). Studies also suggest that low-volume HIIT is safe, including for at-risk populations when appropriate measures are taken (e.g., screen individuals before exercise and monitor them throughout the exercise). As with any type of exercise, people are encouraged to start with few, short activities and progressively increase the amount and duration over time.
"While the WHO guidelines may serve their purpose at a populational level, individualized and tailored low-volume HIIT interventions delivered by appropriately trained exercise professionals may be more effective at an individual level, especially for time-poor individuals. This research is especially important now as people are looking for new and exciting ways to engage in regular exercise, after a year of lower physical activity due to the pandemic," researcher Dr. Angelo Sabag says.
This study was published in the peer-reviewed Journal of Physiology.
References
Bull, F. C., Al-Ansari, S. S., Biddle, S., Borodulin, K., Buman, M. P., Cardon, G., Carty, C., Chaput, J.-P., Chastin, S., Chou, R., Dempsey, P. C., DiPietro, L., Ekelund, U., Firth, J., Friedenreich, C. M., Garcia, L., Gichu, M., Jago, R., Katzmarzyk, P. T., . . . Willumsen, J. F. (2020). World Health Organization 2020 guidelines on physical activity and sedentary behaviour. British Journal of Sports Medicine, 54(24), 1451-1462. http://dx.doi.org/10.1136/bjsports-2020-102955
Sabag, A., Little, J. P., & Johnson, N. A. (2021). Low‐volume high‐intensity interval training for cardiometabolic health. The Journal of Physiology. https://doi.org/10.1113/JP281210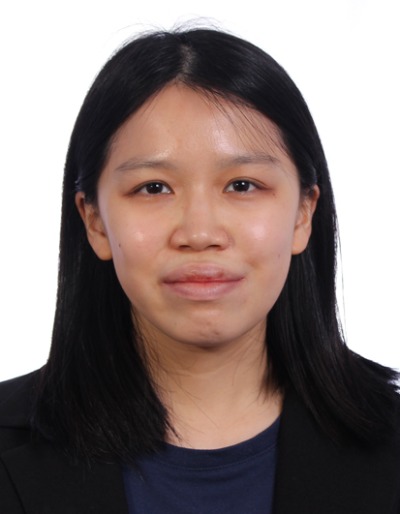 About the Author
Li Tong Low is a research assistant and a science communicator engaged in research translation. She has a background in psychology and her current project focuses on the cognitive neuroscience of neurodevelopmental conditions. Li enjoys reading about health-related research and writing about the scientific discoveries for the public.
The information contained in this article is for informational purposes only and is not intended as health or medical advice. Always consult a physician or other qualified health provider regarding any questions you may have about a medical condition or health objectives.