Bumblebee Hairs Detect Floral Electric Fields








It is well known that bees dance to tell each other where to find the best flowers, but have you ever wondered how bees find the flowers in the first place? A new study suggests that each bumblebee has tiny hairs that vibrate in response to electrical signals transmitted by flowers.
It's been known for a while that flowers communicate with pollinators, such as bumblebees, by sending out electric signals. However, scientists have been wondering how the bees detect those floral messages.
The Hair of the Bumblebee
Researchers at the University of Bristol used a laser to measure vibrations. They found that both the bees' antennae and hairs wiggle in response to an electric field. However, the hairs move a great deal more.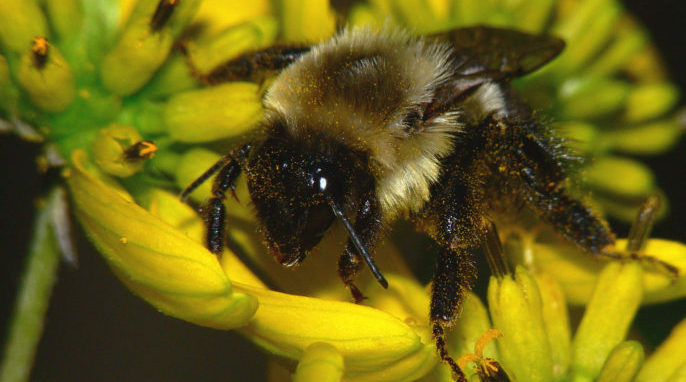 Closer investigation revealed that the wiggling hairs alerted the bees' nervous systems to the signaling flowers.
RELATED: URBAN BEES: A POLLINATION-PARASITE TRADE-OFF
Scientists are particularly interested in understanding how floral signals are perceived, received, and used by bees, because these tiny animals are critical pollinators of our crops. The coevolution of flowers and their pollinators has led to an important relationship that keeps our planet green.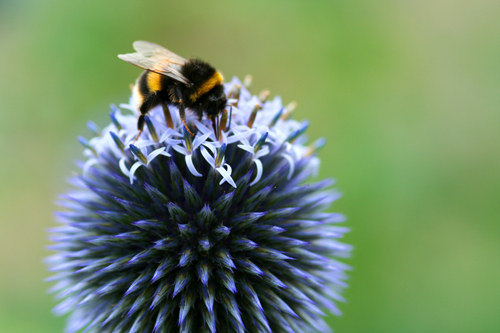 The Language of Flowers
Electroreception is the biological ability to perceive electrical stimuli. Electroreception is usually observed in aquatic animals, such as sharks, possibly because salt water conducts electricity so well. But bumblebees can do it on the wing. Bee hairs are lightweight and relatively stiff, making them great at picking up electrical signals.
RELATED: BUMBLEBEE HAIRS DETECT FLORAL ELECTRIC FIELDS
And bumblebees probably aren't the only insects with the gift of electroreception. Gregory Sutton of the University of Bristol's School of Biological Sciences explains. "We were excited to discover that bees' tiny hairs dance in response to electric fields, like when humans hold a balloon to their hair. A lot of insects have similar body hairs, which leads to the possibility that many members of the insect world may be equally sensitive to small electric fields."
RELATED: HONEYBEE POLLEN AND PESTICIDES IN YOUR GARDEN
The findings were published in the international journal Proceedings of the National Academy of Sciences (PNAS). The research was funded by the Biotechnology and Biological Sciences Research Council (BBSRC) and The Royal Society.
Reference
'Mechanosensory hairs in bumble bees (Bombus terrestris) detect weak electric fields' by G. P. Sutton, D. Clarke, E. L. Morley, and D. Robert in Proceedings of the National Academy of Sciences (PNAS).