See King Richard III in 3D








The remains of King Richard III of England were lost for a long time, but now you can see and manipulate a 3D representation of them. University of Leicester archaeologists discovered and helped to identify the bones of King Richard III beneath a paved parking lot in 2012. One year ago, they reinterred the King's remains and, to mark the occasion, created an interactive 3D model of the grave and the skeleton of the king and made it publicly available for free.
Using photographs taken during the excavation project, the team from University of Leicester Archaeological Services (ULAS) used photogrammetry software to create an accurate representation of the grave and the skeleton. The interactive model can be explored via the 3D-sharing platform.
Close examination of the grave and the remains has led experts to conclude that Richard III was probably buried in secret, in a hurry, and with minimal reverence.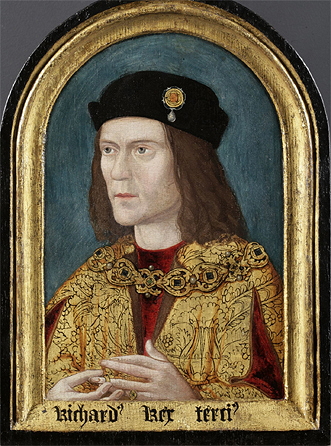 Archaeologists discovered that grave was not only too short for the king, but also sloppily dug with leaning sides and an uneven floor. The placement of the body in the too-small grave left it slightly slumped and rolled to one side with the head propped up because it would not fit properly. Researchers say that this physical evidence fits with historical accounts which say that Richard III was buried without pomp or ceremony.
RELATED: Do mummies decompose?
So why make a 3D model of the final resting place of King Richard III? Site Supervisor Mathew Morris of Leicester Archaeological Services explains, "Photographs and drawings of the grave, whilst dramatic, are only two-dimensional and do not always best show nuances in spatial relationships that a three-dimensional model can."
Morris adds that, "Photogrammetry provides a fantastic analytical tool that allows us to examine the grave from angles that would have been physically difficult or impossible to achieve during the excavation, and gives us the ability to continue to examine the king's grave long after the excavation has finished."