Here at Science Connected we are dedicated to increasing public understanding of science by making it accessible to everyone. We have been delivering multimedia science news to the public since 2014. Our volunteers translate peer-reviewed research findings into accessible insights on science, nature, and technology. Any personal views expressed in this publication are those of the individual contributors and do not necessarily represent those of other contributors, editors, or Science Connected. We strive to uphold high standards of journalistic integrity. To that end, we follow the Code of Ethics of the Society of Professional Journalists.
Staff
Editor in Chief: Kate Stone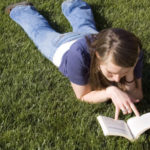 Kate is a journalist with 20 years of experience in print and digital media, scientific research, academic writing, and multimedia science communication. She is passionate about science literacy and social good.
Shayna is the managing editor for Science Connected Magazine. Since 2016, Shayna has worked with the organization as a way to bridge her passions of understanding the natural world and creating honest, exciting writing. Shayna also serves as an acquisitions editor at North Atlantic Books. Outside of office life, she experiments in the kitchen, doodles furiously, plays board games, and plays outside. You can follow her on Twitter @shaynakeyles.

Development Coordinator: Kelly Derham
Kelly started by writing based on her own graduate research. Originally from the Bay Area, she now teaches biology and anatomy in Philadelphia and is committed to both formal and informal science education. She also enjoys traveling, running, and playing frisbee with her dog.
Copy Editor: Jess Romaine
Jess is a freelance copy editor who works with academic and other nonfiction authors to produce clear, effective, error-free writing. In common with our authors at Science Connected, she has a deep appreciation of science. Connect with her at editorjromaine.com.
Contributors
Radhika is a plant scientist by training who has taught plant science for several years, and researched and published on the behavior of plants facing various abiotic and biotic stresses. She has recently been interested in plant science outreach to schools and communicating plant science to a younger audience.
Emily Folk is a sustainability and green tech writer. Her goal is to help people become more informed about the world around them and how they fit into it. You can read more of her work on her blog, Conservation Folks, or follow her on Twitter.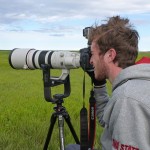 Max contributes wildlife and other photography to Science Connected. He grew up in the northern Chicago suburbs and is currently studying aerospace engineering at Iowa State University. In addition to being an award-winning photographer, Max enjoys flying radio-controlled planes and engineering his own RC creations. You can view his extensive photography portfolio on Flickr.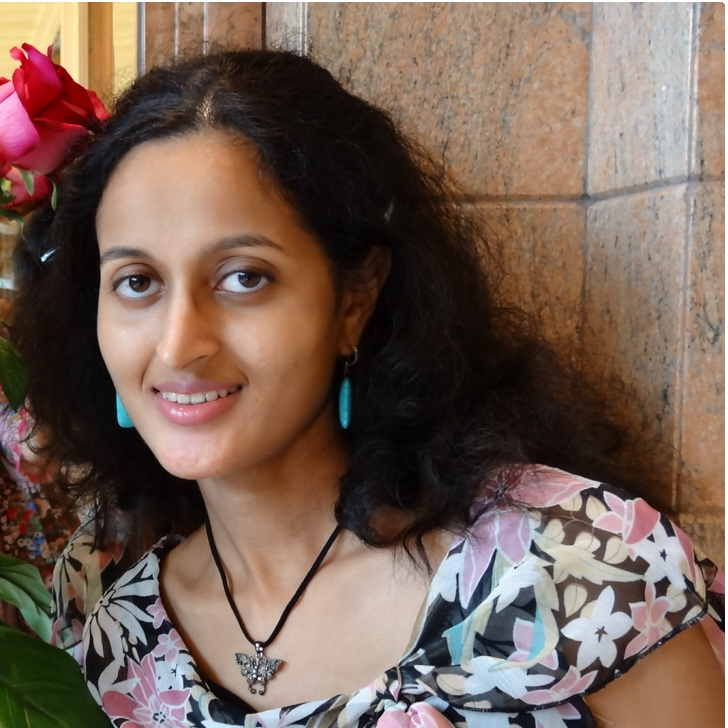 Neha is a Science Connected Magazine staff journalist based in Hong Kong who has a passion for sharing science with everyone. She writes about biology, conservation, and sustainable living. She has worked in a cancer research lab and facilitated science learning among elementary school children through fun, hands-on experiments. Visit her blog Life Science Exploration to read more of her intriguing posts on unusual creatures and our shared habitat. Follow Neha on Twitter @lifesciexplore.
Jacqueline is a Brazilian biologist who works mainly with plant ecology, biogeography and phylogenetics. She has an MSc in Environmental Sciences and became a science writer in order to communicate about the current environmental and ecological crises. When not researching or writing, she likes to climb rocks and be outdoors.

Emily is a municipal water resources educator. Her goal is to make science accessible and interesting for everyone. She has worked as an outdoor environmental educator, science teacher, and professional communicator and trainer. You can follow her on Twitter @riseandsci.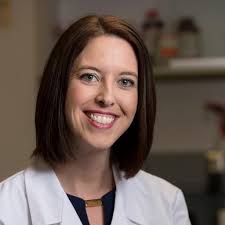 Dr. Cathy Seiler is the manager of the Biobank Core Facility at Barrow Neurological Institute and St. Joseph's Hospital. She received her bachelor's degree in biochemistry and molecular biology at Boston University and her PhD at the Watson School of Biological Sciences at Cold Spring Harbor Laboratory, studying cancer. In her spare time, Cathy is the editor for ISBER News and writes about science and the life of a scientist on her blog Things I Tell My Mom.

Steven contributes photography and general science articles to Science Connected. His extensive body of work in nature photography is both beautiful and informative. He enjoys photography, nature, and science, and is an avid fan of Calvin and Hobbes. Steven researches his subjects, showcases his concerns about the environment, and advocates for more biodiversity and fewer pesticides in agriculture.

Dr. Jonathan Trinastic earned his PhD in physics at the University of Florida. He is interested in renewable energy technology and sustainable energy policies, as well as living by Ernst Schumacher's mantra that "small is beautiful." Read more of Jonathan's work at his personal blog, Goodnight Earth, and follow him on Twitter @jptrinastic. All views expressed are solely his own and do not reflect those of his employer.
Emily is a researcher, author, paleontological illustrator, and nature photographer with a passion for anything and everything with feathers. Her work—ranging from paleoart to science communication on evolution—has been featured in journals, books, and museums around the world. Her artwork, photography, and social media links can be found on emilywilloughby.com. She is currently working toward a graduate degree in cognitive psychology.
Alumni
Lorna Walsh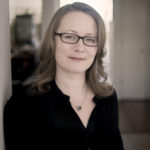 Lorna was our very first editor! For our first two years, she established our editorial standards and writing tone. Originally from the U.K., she is the founder of Ideal Type and Embark Editorial Agency in the Greater Los Angeles Area.
Dr. Norman Rusin is a freelance copy editor and journalist who assists writers to produce sound and telling communications. He graduated from the University of Pennsylvania with a PhD in Italian Studies. In his research, he looks at how science, literature, and art complement each other in our understanding of the world.
Elizabeth Sullivan
Elizabeth is a copy editor and a poet. Her poetry frequently grows out of close observation of the natural world. She also loves science that she can understand, so she's a perfect match for Science Connected. You can visit Elizabeth's professional website, Letter Perfect Editing, for more information about her copy editing services.
Copy Editor: Rachel McCabe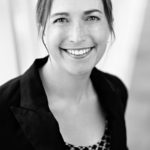 Rachel is a freelance copy editor based in Williamsburg, Virginia. As a military spouse, Rachel has lived from coast to coast and overseas, and her passions include diversity and community engagement. She earned her BA in women's studies with a literature emphasis from UC Davis, her MPA from George Mason University, and a professional certificate in copy editing from UC Berkeley. When she's not working, Rachel can be found outside on the running trails or exploring with her family.
Copy Editor: Sabrina Leroe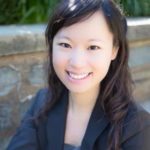 Sabrina is a copy editor based in the suburbs of Washington, DC, she specializes in academic and nonfiction writing. She sees beauty in the order of the written word as she does in our universe. Sabrina earned her BA in philosophy (minor in astronomy) from the University of Maryland and a professional editing certificate from UC Berkeley. Currently, while working full-time out of her home office, she is also pursuing a Master of Liberal Arts from Johns Hopkins University.